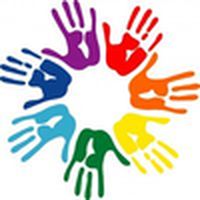 peer massage supports a peaceful classroom
Children can learn how to give each other kind, caring touch with these clothes-on routines that are set to stories and led by an adult. By asking permission, children learn respectful boundaries and self-regulation. Givers and receivers will feel more calm, focused, and friendly. Promotes social inclusion and peer bonding. Contact me for information regarding presentations and trainings.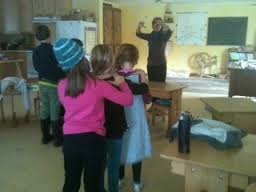 Are you concerned about bullying and cliques?
Are you frustrated by distractions in your classroom?
Are there some children who just cannot settle down?
Are some children poking and jostling during class time?
Wouldn't you love to teach to students who are calm, focused, and ready to learn?
With peer massage...
The teacher guides the students through the massage routine with an imaginative story or verse.
The givers ask the receivers, "Do I have permission to give you a massage?" every time, establishing healthy, personal boundaries.
The students benefit the most from a daily routine. It calms them and makes it easier for them to learn.
And, because gentle massage stimulates oxytocin, the "bonding hormone", it dissolves cliques and reduces bullying!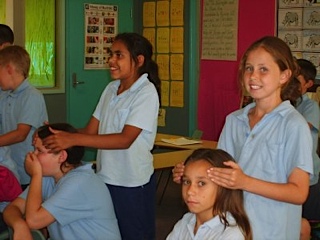 In short, peer massage sets an atmosphere of friendly, focused, collaborative learning!
CALM, FOCUSED, & FRIENDLY
a documentary film about peer massage in the classroom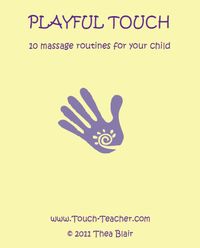 Purchase the DVD Playful Touch

10 massage routines
for your child
(only $21)
Sign up here to receive our newsletter,
"Let's Stay in Touch"