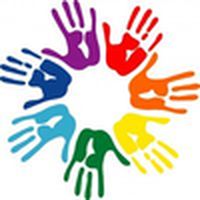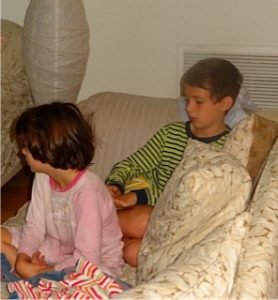 "After learning Peer Massage in his classroom, this 4th grader now offers massage to his 6 year old sister. Says their mother, "This is a welcome change from the usual morning squabble!"
This is is absolutely "right on". Besides Oxytocin, when people touch (as you have the students doing), it also increases Brain Derived Nerve Growth Factor which helps to stabilize new and existing nerves, thus assists in learning and memory. Blessings on your work.
Carla Hannaford, Ph.D.
Author and Peaceful Hands advisory board member
I am the second grade teacher at Haleakala Waldorf and just want to take a moment to thank you so much for your presentation at our faculty meeting earlier in the school year. Your humor and your wisdom really shine. I have been meaning to email you for some time and about my experiences with your peer massage. I have shared the "Fisherman" hand massage with my class and the response has been amazing. We use it right before watercolor painting, and it consistently sets a calm, gentle, open mood. Before introducing the massage, the children were very intent on being first in line to get their wet paper. After engaging in the massage, they now engage in a spirited parlez of politeness:
"You go first."
"Oh, no. You go first."
"Please, after you."
"No, I insist. You go first."
"Well, I don't want to be rude if you want me to go."
"Thank you, for going first."
"You are welcome."
This week I had a child inquire why the person that gives the massage says thank you to the receiver. Another of my students quickly chimed in with a wonderful reply. "It's because your partner gave you permission give the massage. You are thanking them for giving you permission." This led to a brief conversation about the joy we experience when we give to others. The students all agreed that it feels good to give and to receive.
Mahalo for this gift; for sharing a practice that leads, naturally, to these moments of awareness.
Aloha,
Will
I was impressed to see that after only a few classes peer massage had a very harmonizing effect on my third grade class.
Carrie Reuther, Third Grade Waldorf Teacher
Thea brought peer massage to my first grade class. One boy who is normally very tactile defensive and opted out the first time, eagerly participated the second time and said it was the best day of school ever! Overall, the class said they enjoyed the experience. I like how she brought touch in a positive manner and included an imaginative element of story to accompany it.
H. Peery, Waldorf Teacher
Thea Blair came into the fifth grade class at our Waldorf charter school and shared Peer Massage with the students. Everyone paired up and participated with interest. Using nature images, she guided us through a pleasant neck, shoulder and back massage. I noticed the air of relaxation immediately after the massage as well as during the next class period. The children and I enjoyed the sweet little story and were able to repeat it ourselves the next day. I also saw some of the children offering and giving each other massage at their recess break.
The presentation with a story fits the Waldorf curriculum nicely. I think it benefited all of us and gave us new tools to interact with each other. Thank you Thea!
Patricia Montijo, Waldorf Teacher
Dear Thea,
I want to thank you for the wonderful contribution you made to
our Faculty In-Service Day.
It was so nice to be guided through the touch/massages with song and imaginative stories. I have found that this integration of the activity and the arts has registered the gesture and the principles deeply in my memory. I thought you brought it all with a wonderful balance of warmth, enthusiasm, and reverence. It was so very helpful to hear your ability to reference modern research and make connections to Anthroposophy.
You can be assured that we will continue to use the gift of touch with each other as colleagues and in our classrooms. Thank you, thank you!
On behalf of the teachers of Live Oak Waldorf School,
Rev Bowen – College Chairperson
The first time I met Thea was at our back-to-school conference. The workshop was very rich for me in raising questions about both my personal relationship with touch and the touch needs of teenagers. One particularly rich theme that emerged in discussion was the discomfort felt by adults around the topic of touch due to its tendency to be connected with its more extreme manifestations as either sex or violence. It struck me that students might be less likely to fall into these extremes of behavior if the whole topic is addressed consciously rather than driven underground. Thea seemed to offer a forum for both adults and students to experience and become more conscious of these topics, identifying in a positive way what might healthy and necessary as well as "appropriate".
Thankfully in a Waldorf School most students are not prohibited from physical contact, but the idea of being able to guide teenagers into more consciously forming healthy parameters for their sense of the physical struck me as a brave venture that could have significant benefit for overall self-development. I was very keen that this work be extended into the "middle school" as well as the lower grades.
Thea visited for one week. The students were more than willing to overcome any initial awkwardness and discomfort knowing that they would retain the threshold of permission at all times. The students were remarkably candid in discussions of where their discomforts came from and the value of overcoming them. I think it was of great benefit for the students at this age (and possibly any other) to hear and experience that touch in itself is not "wrong", and that each student has authority over what happens to his or her body.
By the third day Thea was encouraging the students to develop their own routines (we created a system for demonstrating binary mathematics by operating the arms as flags and the spine as switches!) and the benefit of the old Waldorf maxim of learning through the experiences of the body was once again apparent. I was pleased to be able to draw on Thea's guidelines again on our recent anatomy block, exploring the bones and muscles through the extensions of relaxation as well as the flexions of exercise.
Sincerely, Philip Guest, 8th grade teacher